Interview with Jimmy Bastings, Office Manager of MEP Esther De Lange
-
May 23rd - 14h15 - G40-415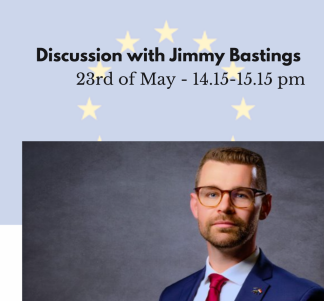 The course 'The EU and Gender Equality' is organizing an interview with Jimmy Bastings, Head of Office to MEP Esther De Lange. Our meeting will be taking place in presence on the 23rd of May at 14.15 until 15.15 in room 415 building 40.
We will interview Jimmy Bastings from the European Parliament. You can ask him questions concerning his work settings, tasks, and if he sees developments concerning Gender Equality from two sides. Within the EP and outside.
If you want to join our discussion please contact: alba.vazquez@ovgu.de and sign up for the event by the 20st of May.